Our Staff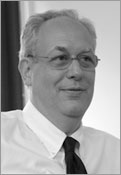 Philip F. Jacobus, President
Philip Jacobus founded Owen Kane Holdings in 1999. He has been involved in healthcare since 1977 when he visited the People's Republic of China to represent U.S. medical manufactures. Mr. Jacobus worked for the China Business Development Group, a firm which specialized in exporting used medical, telecommunications and aviation equipment to China.
In 1990 he visited the USSR and has since conducted extensive business dealings throughout the former Soviet Union as well as business in over 30 countries.
Mr. Jacobus founded DOTmed.com, Inc. in 1999 where he currently serves as an officer and director. As part of that enterprise, he conceived and published DOTmed Business News as a companion publication. To avoid any conflict of interest after founding DOTmed.com, Mr. Jacobus discontinued any equipment sales and devoted himself to establishing imaging centers and clinics.
A founding member of IAMERS, and a member of AHRA, HFMA and the Cryogenic Society of America, Mr. Jacobus has contributed thought leading industry content to a number of magazines, journals and trade groups.
Mr. Jacobus is a graduate of the University of Pittsburgh.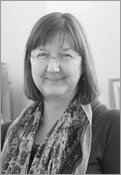 Barbara A. Fahringer, Chief Financial Officer
Barbara Fahringer joined Owen Kane Holdings in 1999. She holds a seat on the board of directors and serves as the corporate treasurer where she manages a staff of four. She brings extensive financial management experience having held bookkeeping positions in the fashion industry.

Ms. Fahringer is also on the board of directors of DOTmed.com, Inc.
She earned her B.A. from Pennsylvania State University and M.A. from New York University.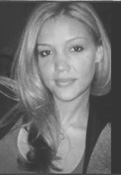 Kirsten Zajaczkowski, Purchasing Manager
Kirsten Zajaczkowski served as an assistant to Mr. Jacobus from 2007 to 2010. Promoted to Purchasing Manager in 2010, she has participated in acceptance testing, equipment deinstallation, packing and crating. Ms. Zajaczkowski has also supervised equipment loading on ocean vessels and has knowledge of export and import documentation.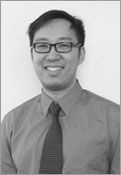 Winston Leung, Manager
Winston Leung joined Owen Kane Holdings 2008, and is responsible for tracking and reconciling payments and deposits, as well as the processing of payables. Prior to joining Owen Kane Holdings, Inc. Mr. Leung served in business management roles in the New York City.
Mr. Leung earned his B.A. in finance from Brooklyn College.